Turn a Serious Disagreement
Into a Peaceful Resolution
With the Help of Collaborative Divorce
Family Law & Divorce Attorneys in Fort Worth, Texas
Matters of family law are some of the most difficult to face, but they don't have to be. You deserve the chance to seek a peaceful outcome to your case, whether it involves divorce, property division, child custody, spousal support, or a related issue.

If you don't want to go to court and you would prefer to negotiate instead of fighting, Dick Price can help you.

At The Price Law Firm in Fort Worth, Dick Price is a Board-Certified Specialist in family law and Master Credentialed in Collaborative Law who's ready to provide you with experienced legal counsel from start to finish.
Call if you need Collaborative divorce advice or help in negotiating your family law issue in Tarrant County, Southlake, Keller, Colleyville, Saginaw, Arlington, Fort Worth, or possibly Parker County, Texas.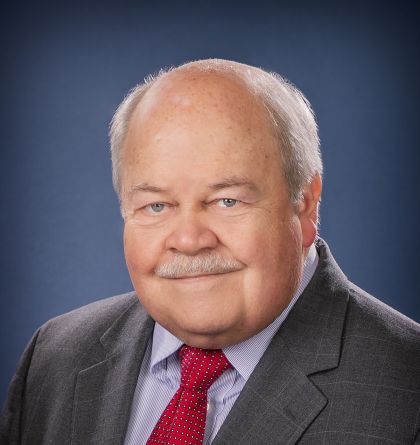 Dick Price
Attorney at Law
As a family law and divorce attorney, Dick's focus is on helping you find peaceful solutions without going to court. After having been to court thousands of times, he knows negotiation is almost always better than having a court hearing. Dick's approach to cases has evolved considerably in the last 30 years. He has learned collaborative law and mediation are very effective ways to resolve issues. In such a less stressful environment, Dick is able to be creative and less destructive of relationships.
From his office in Fort Worth, Texas, Dick represents clients throughout the area, including those located in Tarrant County and Parker County. Tell him if you're looking for a way to avoid some of the conflicts that often arise when marriages end. Dick can represent you in a collaborative divorce and show you how it can be easier to work toward a mutually beneficial solution when both voices are being heard. Even in a litigated divorce, he can focus on sharing information and getting into negotiations rather than just gearing up for a fight.
MORE ABOUT Dick Price
The Experienced Counsel You Deserve
Non-Traditional Guidance
You are probably experiencing a lot of stress as you think about what you are facing. As you may have seen, tensions often run high during issues of family law. You probably have a lot of questions. You may also have a lot of misinformation. Many people make a lot of assumptions as to how the legal system works and what outcomes may be available.
We will help ease your worries as you navigate this time of uncertainty. We will listen and learn about you and your family. Tell us about your situation and the goals you have. Then we can discuss how the system works and what your options are. With all this information and discussion, we will create a strategy with you to help reach a peaceful resolution of your legal issues.
Advice Backed by Years of Experience
After spending years practicing in the areas of divorce and family law, we are well aware that choices regarding the legal processes used can make a huge difference in how you are impacted by the legal system. We start by learning the facts of your case. Then we need to find out how you want to end up. Finally, we will discuss different processes and strategies that are available. Together, we can decide on the best approach to take.
You ultimately know what's best for your family. At The Price Law Firm, we want to hear your view on your family's future. As much as we can, we let that guide your case.
"I can't thank you enough for your efforts in getting me through the courthouse on my divorce. The resources of your office and your professional knowledge really pulled me through."
D.D.
"I cannot say thank you enough for all his help. I can offer my highest recommendation to anyone who is facing divorce. This attorney really does care."
Linda
"I just wanted to thank you for the timeliness, professionalism and compassion with which you handled my divorce. As I said previously, I am certain you have probably seen it all before, yet you still managed to make my situation feel personal."
R.G.
Case Results
Issues: Career Change, Relocation, Sharing Parenting Time
The spouses had both worked for the same company for several years. They have two young children. One parent wanted to move away.
Result: Both Parties Agreed to a Shared Parenting Plan
Issues: Stay-at-Home Mom, Alimony, & Pilot Husband
Mom needed alimony to help her start a new career. Dad had an ever-changing work schedule and needed to pay his own living expenses.
Husband Adjusted his spending to pay Alimony
Issues: Wife Affair, Alimony & Visitation Schedule
Wife had had an affair, and her husband found out about it, resulting in difficult negotiations over alimony and time with their kids.
Wife got alimony. Couple Avoided a Custody Fight.
Divorce Doesn't Have to End in Disaster
If you've decided your marriage needs to come to an end, make the process as peaceful as possible. Reach out to us at The Price Law Firm if you find yourself in any of the following situations. These are actual issues we have handled:
Facing an unexpected divorce after a long-term marriage. You have tried to work on issues, but they haven't gotten better, or maybe you were unaware of problems brewing. Now you are wondering how to prepare for the future.

Facing special financial, health or other problems after a divorce. There are unique issues that become more important as you age. A Collaborative divorce can address them more directly than a traditional, cookie-cutter divorce does.

Wanting a private, low-profile divorce because of your family, business or position in the community. Collaborative divorce provides a confidential, private process that respects both parties.
Seeking a peaceful divorce. You may have children and don't want to destroy relationships. Plus, you would probably like to avoid expensive, long-drawn-out processes. Remember, the more you fight, the more it will likely cost you.
Needing someone to review and explain your divorce papers. This includes explaining what the legal terms mean and how the procedures work in practice. We can provide plain English translations of the legalese and can explain how complicated provisions actually work.

Needing someone to advise you in mediation. Mediation can be a very effective way to resolve your case. Representation during the mediation, or at least advice from a lawyer, would improve your outcome.

Needing a neutral mediator in your case. Mediation can help you and your spouse come to agreements. Remember, though, a mediator cannot give legal advice during mediation and a mediator cannot draw up the paperwork for you.

Needing help understanding and negotiating a pre-nuptial or post-nuptial agreement. These agreements can bring clarity to relationships, but can also spotlight hidden conflicts between the parties. Working in a Collaborative context provides a safe environment to work through the issues and perhaps improve the relationship.

Facing a divorce in a same-sex marriage. Because the law is still evolving, there can be difficult issues, especially if children are involved.